ORDER THIS DVD FOR JUST $39.95 AND GET A SECOND, ALL NEW DVD FREE!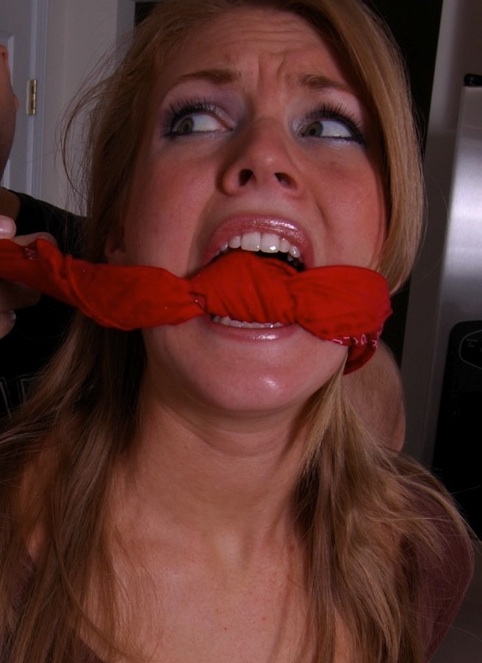 BINDHER'S GREATEST
GAGS
!! Volume 3
(see below)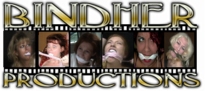 ARIEL ANDERSSEN In Her First Full Length BINDHER Video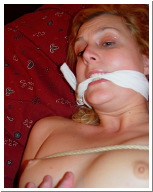 **SEE A FREE TRAILER HERE**
PERSONAL ASSAULT
is the story of ARIEL - a woman whose home is invaded by an escaped convict. Her friends think she is away and no one is looking to help her!
| | |
| --- | --- |
| At first, he is only looking for a place to hide, but after ARIEL attempts escape after escape, he decides her spirit needs breaking... | Keeping her constantly bound and gagged, he strips her and then forces her to cook him food. When neighbors walk by the window, he cruelly silences her with an orange crammed and taped in her mouth. Finally he decides that she needs a shower.. |
| | | |
| --- | --- | --- |
| | Another escape attempt earns ARIEL more bondage and her tall, perfect body molested. When she fights too much, he smothers her mouth until she passes out - then he begins again. After hours of being tied and helpless, the man fully strips his captive and forces her into the bedroom.... | |
| | |
| --- | --- |
| Thered, things go from bad to much worse for the frightened girl. Bound & nude, she has no way to protect herself from his advances and her cries are silenced by gags until he decides her mouth has a much better use! | |
*PLUS* A SECOND
FREE
DVD
BINDHER'S GREATEST GAGS Volume 3!
For over a decade, Bindher has been known for mouth filling, silencing gags in all our features. Now here is another full length collection of some of our very best gags and the helpless girls who are forced to endure them.
*PLUS* DVD EXTRAS:
BINDHER BONUS BONDAGE • TRAILERS • and more!
TWO DVDS
OVER 3 HOURS OF THE BEST DAMSEL-IN-DISTRESS
ACTION EVER PRODUCED!!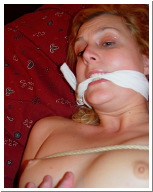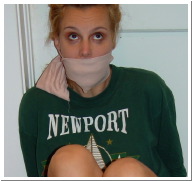 ORDER OUR FEATURED DVD OFFER
PERSONAL ASSAULT plus BINDHER'S GREATEST GAGS V3
by clicking below
you then go to our 100% SECURE SERVER
Get your video F A S T or
If you prefer to order by FAX GO HERE for you easy-to-use-form
If you prefer to order by MAIL GO HERE for you easy-to-use-form
PERSONAL ASSAULT & BINDHER'S GREATEST GAGS V3
are in full color & sound. It features
ON SCREEN ABDUCTION. NUDITY, SEXUAL SITUATIONS,
HEAVY STRUGGLING,
ON SCREEN HEAVY GAGGING & TYING
You must be 18 years of age to order.
JUST $39.95 which includes U.S. PRIORITY MAIL SHIPPING
All Major Credit Cards (as well as Money Orders & Checks) accepted
ORDERING OUT OF THE U.S.?
Please Add $5.00 for International Air Mail Rates