FREQUENTLY ASKED QUESTIONS
1) HOW DO I GET STARTED?
Have an idea?? We can work from a few lines of plot or even a full script. If you have trouble getting started on this, then give us the basic things you'd like to see and we can bounce some ideas back and forth with you. Again, this is YOUR video, so if you prefer just scenes and no continuing story, we can do that as well.

2) WHO WILL BE IN MY VIDEO?
While we cannot guarantee the availablity of any actress you see on our site (or any other), we will do our best to find just the right girl (or girls) for your project. We will never begin a shoot until YOU approve the actress.
3) WHAT CAN I HAVE IN MY VIDEO?
This is almost 100% up to you. BINDHER specializes in damsel-in-distress style videos and we pride ourselves on tight, mouth-filling gags and secure bondage. We have also shot videos for many other fetishes & interests and we are sure that no matter what you request, we can handle it.
To be more specific, we can include (or not) nudity, (simulated) sexual situations, special effects, outdoor scenes.
We cannot do actual sexual scenes or anything that would bring harm to our actresses.

4) HOW DO I GET MY VIDEO?
Once we settle on the items above and payment is received, we shoot your video. It may take up to a week depending mostly on actress availablity. Upon completion, we can edit to your specifications and even send you a preview photo or clip along the way. We can deliver your video as a DVD, video (VHS or PAL) or set it up to stream privately to you on the web. We can also add in custom photos of the production if you desire.

5) HOW MUCH DOES IT COST?
This depends entirely on two things - the actress(es) you choose and the depth of the plot you desire. Over 80% of the cost of producing a custom video is the modeling fee and each actress may have a differeht rate depending on what we ask of her.

Payment may be made via Credit Card (on our secure server), PayPal or by Money Order/Bank Check.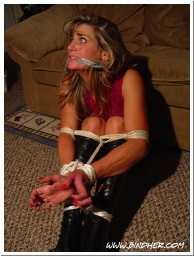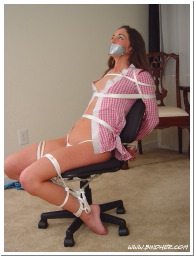 LET'S GET THE CAMERAS ROLLING!
Write Us HERE with your ideas or questions
And THANK YOU for your support!