I'M PHEEBIE - BINDER'S NEW CUSTOMER SERVICE CAPTIVE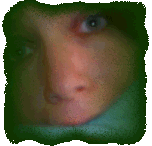 IT IS MY JOB TO MAKE SURE THAT YOU GET WHAT YOU NEED FROM BINDHER PRODUCTIONS
FIRST LET'S SEE WHAT AREA YOU NEED HELP IN - CLICK ON THE LINK
---

Ordering Videos & DVDs
Frequently Asked Questions
GO HERE FOR THE WORD ON MY BIG VIDEO SALE!
MMPGHHH (sorry it was hard to type - my gag was a little tight). My main job is to handle ALL of our BINDHER FAMILY DVD & Video orders. I pride myself on getting orders out within THREE BUSINESS DAYS of the time they are received. I also work hard to take care of any problems quickly. Here are a few frequently asked questions that might help:
• 1 - I ORDERED A DVD/VIDEO AND IT ISN'T HERE YET?? (Are you sure your order went through? Did you get a confirmation
e-mail from me? If not, then your browser did not complete the process. Please try again)
*OR*
(When you place the order, your card is NOT PROCESSED UNTIL AT LEAST THE NEXT BUSINESS DAY. At that point, your card might not have been approved. If you feel this might be the case, please WRITE ME HERE.
*OR*
(The order is in transit. we try & ship EVERYTHING in 3 business days. U.S. Orders go via PRIORITY MAIL. Foreign Orders go via AIR MAIL (there is an extra charge - see below). Orders containing three or more items may go in LARGE BOXES that might not fit in a standard mailbox. Be sure your postman hasn't left it on a porch or with a neighbor)
*OR*
(The order is lost - and trust us, in today's world, it happens. After giving it a reasonable time, we will be happy to work with you on replacing the order IN FULL and AT NO COST. Please keep in mind that the paperwork involved in this is a little involved. Give us time & we will get you your order. OUR DEDICATION IS TO THE CUSTOMERS WHO SUPPORT US!! If you feel reasonable time has passed, and an order needs to be replaced , please WRITE ME HERE We will need WHAT YOU ORDERED, WHEN YOU PLACED THE ORDER & YOUR FULL NAME & ADDRESS (not the "confirmation #"). Your best bet is to just forward us the confirmation e-mail you received from us in the first place.
EVEN THOUGH MY HANDS ARE TIED - I WILL WORK TO SOLVE YOUR PROBLEM!)

• 2 - I WANT TO PLACE AN ORDER - BUT I DO NOT WANT A PACKAGE SHOWING UP SAYING "BINDHER"?? (Rest assured, I am well aware of this concern. Our packages go in plain USPS marked boxes or brown envelopes. The return address is "B PRODUCTIONS'. Videos are in plain cardboard sleeves & most of our DVDs have no outside writing on the disc. As for credit card charges, it shows up on your statement as "MaL Content Media")

• 3 - I WANT TO PLACE AN ORDER - BUT I DO NOT HAVE A CREDIT CARD OR I DON'T WANT TO PUT IT ON THE INTERNET
I am happy to process your order by mail (our mailing address is on the form) - THERE IS A FORM HERE
• Would you like to order via FAX? THERE IS A FORM HERE)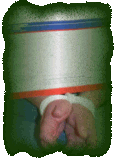 • 4 - A WORD ON POSTAGE All of our U.S. Orders have postage included in the price of the Video or DVD. International Orders WILL HAVE AN ADDITIONAL CHARGE TACKED ON FOR AIR MAIL

FOR ANY OTHER QUESTIONS - PLEASE -- WRITE ME HERE

---

Bindher's Private Club
Frequently asked Questions

• 1 -
I JUST SIGNED UP - BUT I CAN'T GET ACCESS
(Are you sure your credit card was processed? Did you get a confirmation e-mail from us? If not, then your transaction was not approved and you were not charged. Please try again)


• 2 -
I HAVE BEEN A MEMBER FOR AWHILE AND MY USER NAME & PASSWORD STOPPED WORKING??
(First be sure your membership has not expired. The best bet it to dig our that confirmation e-mail you received when you joined. If that is not the case, you MAY have been trapped by our security software. If a user name is detected logging in from more that two I.P. addresses, it is "suspended". If you suspect this is the case please WRITE ME HERE.



• 3 -
I HAVE A RECURRING MEMBERSHIP AND I WISH TO CANCEL THIS
(Due to security concerns, we cannot do this for you. However We can provide links for you to easily complete the process yourself.
-- Our memberships are processed with The Entangled Web's SassyProductions Membership System. You can CANCEL THOSE HERE
*PLEASE HAVE YOUR USERNAME AND PASSWORD PLUS THE E-MAIL ADDRESS YOU USED WHEN YOU SIGNED UP*
If you still have problems, you can WRITE ME HERE.


FOR ANY OTHER QUESTIONS - PLEASE -- WRITE ME HERE

Top