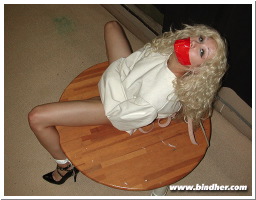 Bindher Retro From 2001:
Natalie spends the night in tight fashion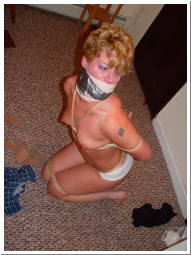 Fayth is stripped at the office!!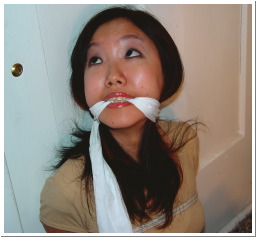 Lystra finds out that America isn't as friendly
as she had hoped!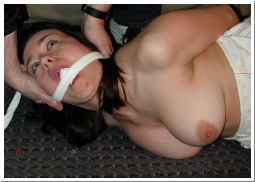 Jolanta gets a mouthful for her trouble!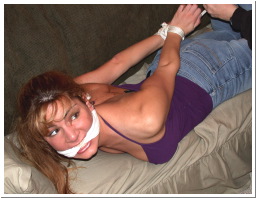 Jenni tries to reason with the man
through her gag!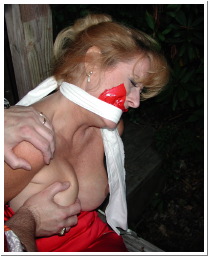 Dove's night of horror is just getting started!